Hello!

I am Amanda and I am the Senior Team Leader for Team VIP. I joined Usborne Books in January 2017 and I was just looking for some free books while I was finishing up my maternity leave. I eventually started to build a team once I realized that I had to share this amazing opportunity with others.
Have you decided that you want to jump right in? Here is the link to sign up now!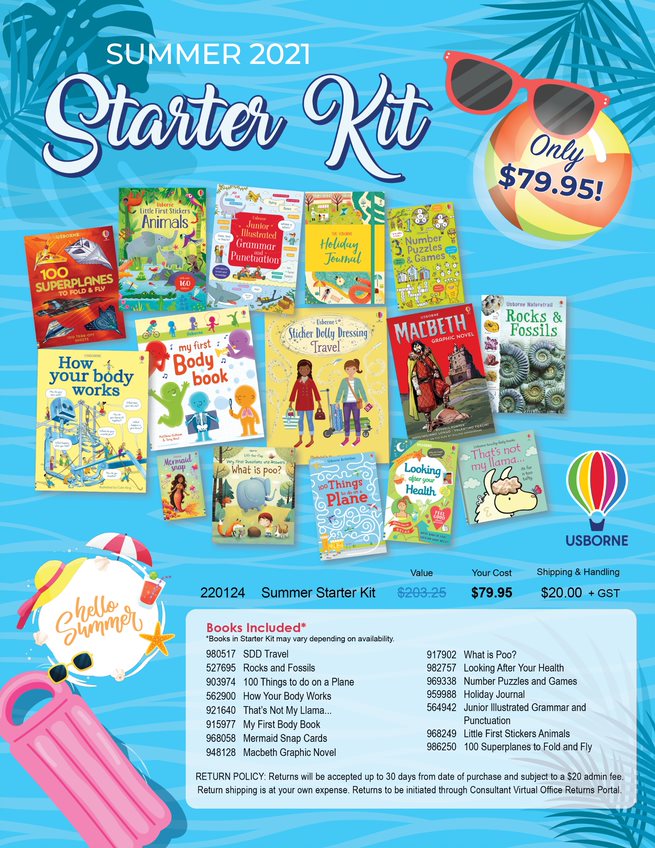 Here are just a few benefits of starting a Book Business:
immediate access to place orders
start at 20% discount on orders
book rewards on orders
5% increase after your first $1000
earn hundreds of dollars worth of free books in your first 3 months
all the support you need from myself and #TeamVIP
Do you have questions? Of course you do! Here are the most common FAQs
What do you mean a Book Business?
As much as I absolutely love and enjoy sharing literacy, this is a job! By selling books and book-related resources, I am able to earn an income for myself and my family.
Do I have to bug my friends and family?
Absolutely NOT! We help you host your first «launch» party - this should introduce your new business to your immediate network in a casual way.
It could be Online, in your home, themed, even a «Don't Bring Your Wallet» event. The whole point of your launch party is to let everyone know what you're getting into - and show them how hosting their own party with you would benefit them!
There are MANY other ways to gain sales without harassing your friends and family too! Vendor events, networking with other business owners, buy and sell groups - how you market yourself is up to you.
You get $200 in books for just $79.95 + Shipping and Taxes, which includes your consultant access.
Click here to sign up!
I'm not ready to commit - how do I get more information?
I have a private group on Facebook just for you! I know it can take some time before you are ready to decide. That's why each month, I update this NO PRESSURE information group with the new kit offer.
I also host FAQ events through this group, so while you are still deciding, you can get all of your questions answered at your pace.
OK I'm ready - How do I sign up?